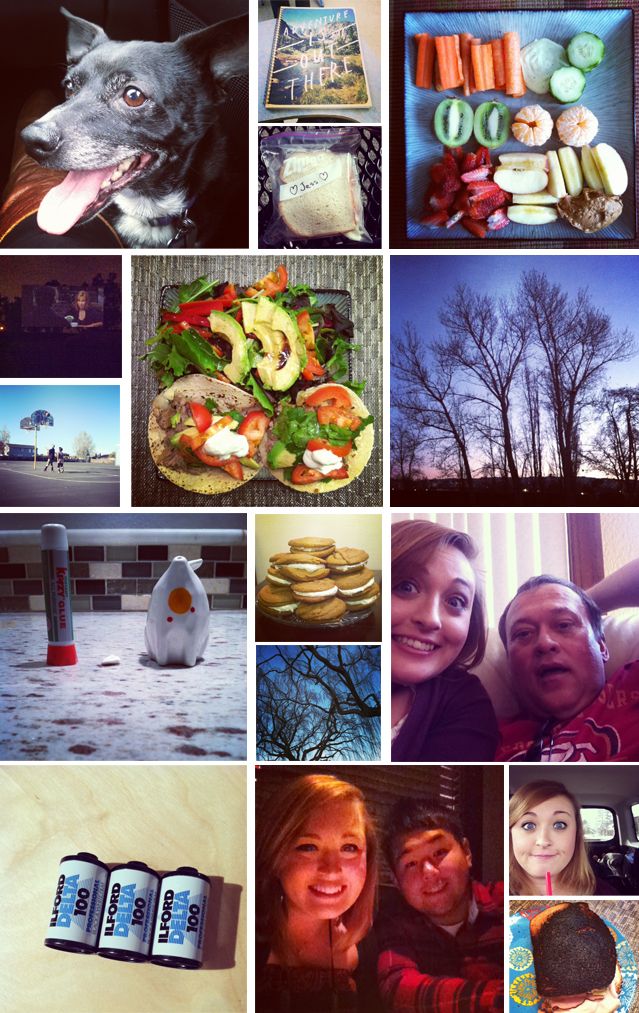 Life lately has been pretty good. School hasn't been very fun, but I hope that eventually I will like it more once I can start taking classes in my major. For now, I'm just doing what I need to do to get to that point.
Lately I have...
- Made yummy, (mostly) healthy food
- Shot 3 rolls of film in a weekend
- Burned my lunch
- Been fascinated by trees
- Started a new semester
- Went on a surprise picnic
- Went to the drive-in for the first time in about 15 years
- Performed some ceramic pig surgery
- Hung out with my cute pup
- And went out for my birthday dinner!
If you'd like to get more of these daily glimpses into my sometimes silly life, you can follow me on Instagram @
jpanian
.
Hey hey it's Wednesday. Halfway to Friday. Hang in there!