It's no secret that I love photography.
Instagram
has changed how I document my day to day life. Having my iPhone with me has made it so easy to capture smaller moments in life and share them with others. I will admit, I am a very visual person, so Instagram is by far my favorite social media platform. It is so fun to see little bits of people's lives on a daily basis.
People can take surprising beautiful photos with their phones and there are many apps out there to help give your photos an extra boost. Here are some of my favorite apps that I use for my iPhone images.
+ Afterlight
This is definitely my very favorite photo editing app for iPhone! I love that it gives you so much control over your images. You can adjust the contrast, exposure, saturation, and much more. They even have three collections of filters to choose from. Hands down my favorite photo app. (Android version coming this year!)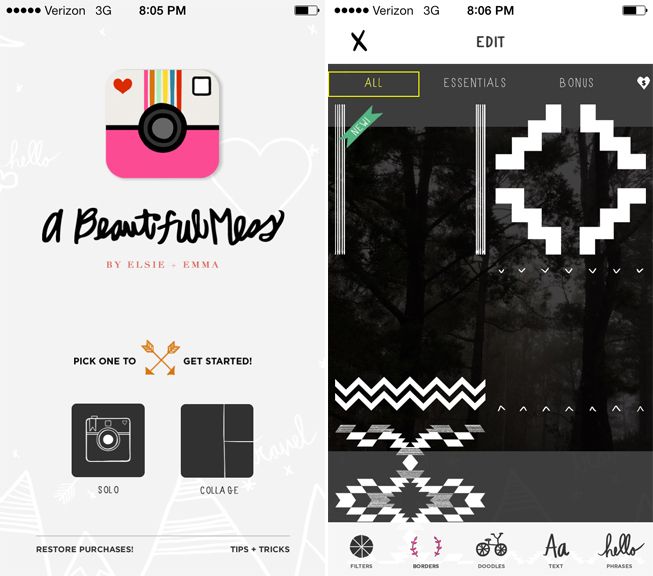 + A Beautiful Mess Photo App
This app launched earlier last year and it is so fun! Every detail of this app is so very unique. You can make collages, and add filters, doodles, custom text, and phrases. I always love playing around with this app and it just gets better and better with every update. (Available for Android too!)
+ VSCO Cam
I will admit, I have the least amount of experience with this app, but I will say this: I had this app on my old phone and didn't care for it too much. When I upgraded my phone I forgot to re-download it and just remembered the app recently. I decided to give it another shot (now it is free!) and like it
so
much better now! They changed a lot, giving the user more control over their images and better filters. (Available for Android too!)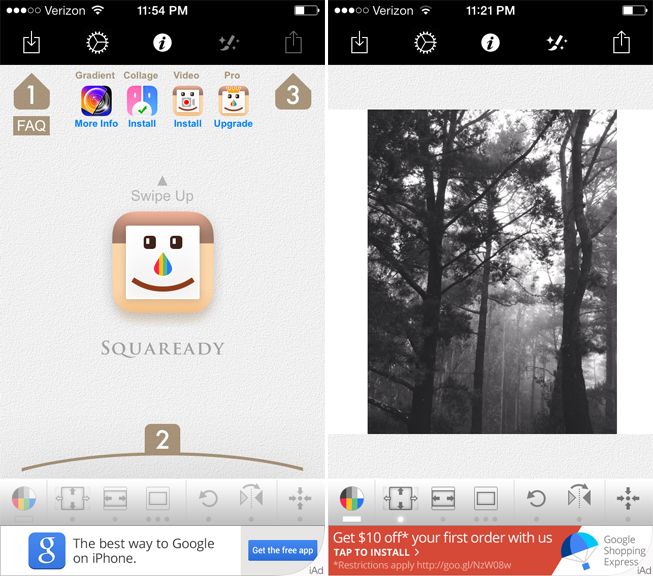 + Squaready
This app isn't one that does much, but it is a vital utility player in my photo app lineup. Ever wonder how people post non-square photos onto Instagram? It's with this app (or maybe another one like it)! I've been using this for a long time now, but I love it because it lets me decide what I do or do not want included in my photo instead of being limited by Instagram's square shape. You need this in your iPhone photo tool box. (Don't think it is available for Android, but there are other apps like it!)
+ Printstagram
This one isn't technically an app, but what are you going to do with all those photos you posted on Instagram? Well, get them printed into cute square photos of course! I love this company for photo printing for a few reasons: 1) Easy to use since they directly access your Instagram photos to select prints from. 2) You can get a set of 48 mini square prints for only $15. 3) They are great quality and super cute. The only thing I don't like is their shipping system, but I'm willing to overlook it!
I hope this was helpful for those of you looking to boost your phone photography game! Any apps you love that I need to know about?
You can follow me on Instagram
here
to stay connected with my daily adventures :)