I just wanted to check in on this lovely long weekend and say a quick hello! So, hello! This weekend has been nice and relaxing. On Friday night, for Valentine's Day, Dai and I enjoyed
the evening I had planned for us
. We cooked at home and watched Amelie in the fort I built for us, just like a couple of kids.
The recipes I had picked out
from Pinterest were all really yummy and worked well together! Also, brussel sprouts are our new favorite veggie.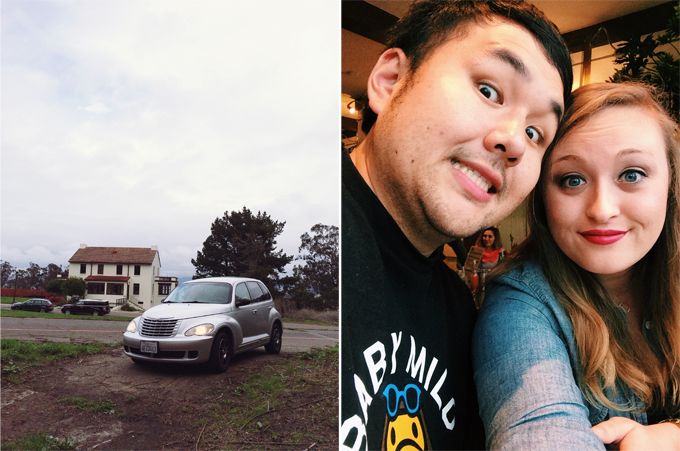 Yesterday we took a little adventure in the Presidio near the Golden Gate Bridge and had a late lunch in Marin County at one of our favorite spots before babysitting my nephew. We ended the evening watching a couple episodes of Breaking Bad (we are in the 5th season already!) and Kick-Ass 2 (not so great).
Today we are just taking it easy and I am sitting at a local coffee shop enjoying a latte as I type this. I am relishing in the fact that I still have an additional day left of my weekend. Holidays are the best invention.
What are you guys up to this long weekend? Any cool adventures planned?